Scroll to the right to see more testimonials >>>
Freddy is patient, kind and talented. It was a great opportunity to show everyone my talent. He helped me work with a team, play with a band and have a lot of fun in the process. I would highly recommend Freddy!!

My son, Ben has been a student of Freddy's for almost 7 years. We've since referred Freddy to many of his friends and he's become "the band" music teacher. Freddy is a great example for the kids - he's definitely loved by the kids and parent approved. Such a great guy, a patient and talented teacher. I would highly recommend Freddy for your child no matter what the level or interest, serious or just a hobby

Freddy's great. I took drumming lessons and not only did I learn a lot, but I had a ton of fun with it. Thank you Freddy!

My sons have been taking music lessons for over five years now from Freddy. Freddy has brought the joy of music into our children and our families lives. I will be forever grateful. I recommend Freddy to the old and young, if you have any interest in learning how to play an instrument Freddy is your guy.

Freddy you have been such a great teacher and friend....I appreciate all that you have done to reach Andrew to read music, play the drums and have fun. I highly recommend you to anyone who has a child interested in learning drums, guitar or horn!! So many of our friends have taken lessons w you, they all rave about you....I can see why you often have a waiting list!!

After taking lessons for both drums and bass from Freddy at The Musician's Edge, I can't be grateful enough. It was thanks to those lessons that I gained the skills needed to learn and grow my musicianship continually. The lessons were fun, personal, and encouraging - I could tell that Freddy really cared about seeing me grow, both in my musical skills and just in general. I highly recommend The Musician's Edge to any and all who want to step into the wonderful world of music.

Freddy is a very talented musician and an enthusiastic and patient teacher. He has been our family's music teacher for more then five years for guitar and drums. Our 10 year old son has taken drum lessons consistently for the past two years with Freddy and he really loves playing! Freddy has taught our son to read music, play the drums, learn popular rock songs, and given him the opportunity to play with other musicians. This guidance has given our son the confidence to perform in his school talent show and Freddy's Summer Rock Band Concert. Freddy and his family are very nice and we highly recommend him as a music teacher.

Freddy is a terrific music teacher and has been very instrumental in helping my son Myles become the musician he is today. Myles took lessons from Freddy for years, and is now pursuing a career in Percussion at Chapman University with a talent music scholarship in the Fall. I highly recommend Freddy to anyone interested in music lessons both young and old.

Freddy is an incredible musician and teacher. The kids just love working with him - he is extremely professional and compassionate with all levels of musicians. His approach is positive and fun - which keeps the kids interested in their instruments and developing a love for music. I highly recommend him!

Ever since my son Aidan began taking guitar lessons with Freddy a couple years ago, his passion for the guitar and music in general increased immensely. Freddy is very talented and patient with the kids and his love for music shines through in his teaching. We are very lucky and appreciative to have an opportunity to work with him.

My son has been taking drum lessons with Freddy for 9 years. Freddy has become almost like a big brother to him. The two of them have so much fun together and share their love for music. Freddy is patient and kind when teaching kids and truly cares about his students. He adapts his teaching style to each students learning style and is able to get the most from his students. Our son looks forward to his lessons with Freddy and we enjoy hearing the two of them down in the garage performing away and having a blast at the same time.
Lesson Pricing
Choose the lesson time that works for you
Lesson prices start at $35 per session. We make sure you get the most out of what you pay for!
Read more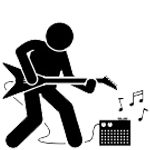 $35
Single 30 Minute Lesson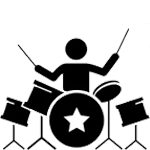 $50
Single 45 Minute Lesson